Mission Statement: FLASR aims to become the main accessory of moist tobacco users, capturing the majority of the current market with a superior product. In doing so, we will expand our market to tens of millions of potential consumers. By marketing aggressively to consumers with a combination of advertisements, events, sponsorships, and digital and social media tactics, we will continue to promote out product and retail partners in highly targeted regions across the U.S. Our current projections show profitability within five months of product roll-out with exponential month-to-month growth over the following eighteen months.
Making use of consumer demographic and geographic saturation data, we will utilize event marketing and sponsorships to heighten brand awareness, focusing our efforts on regional and national advertising for same. FLASR's sales team has a combined 50 years experience with product placement among brokers, wholesalers and c-stores including Pilot Travel Centers LLC, Murphy U.S.A. stores, QuikTrip stores, Pantry and Hess Express Stores totaling over 5300 locations. Because of these relationships, we will be able to reach a multitude of customers in these targeted regions.
To ensure success FLASR focuses on relationships with distribution networks, the various verticals within retail America where the products are sold and, also, with Channel Partners responsible for successful product placement. Supportive marketing is at the core of FLASR business strategy. FLASR is utilizing its strategic partnerships with marketing and distribution companies to promote products and support placement.
Flasr Strategy
FLASR aspires to minimize manufacturing, distribution and shipping costs by partnering with a suppliers capable of serving multiple regions and markets. With this structure, we can oversee supply chain processes, reducing production and delivery times to benefit distributors and customers.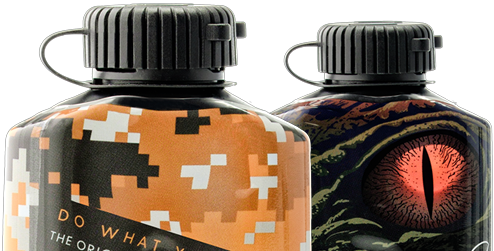 FLASR's goal is to satisfy the untapped needs of moist tobacco users for a tactful, considerate and convenient disposal solution. Moist tobacco is a rapidly growing industry with a wide variety of products and no convenient accessory for discreet disposal. In the short-term, we aim to become the primary brand moist tobacco users consume. By extending our product line and building the brand through an aggressive marketing strategy, we aim to become the category's leading producer in this rapidly growing industry.